Many of SMT's programmes have national and international recognition through a range of accreditations which are outlined below. SMT were proud to become a accredited with NEBOSH (National Examination Board in Occupational Safety and Health) in 2015. NEBOSH offer a comprehensive range of globally-recognised, vocationally-related qualifications designed to meet the health, safety, environmental and risk management needs of all places of work in both the private and public sectors.
NEBOSH (The National Examination Board in Occupational Safety and Health) was formed in 1979 as an awarding body with charitable status.  They offer a comprehensive range of globally-recognised,  qualifications designed to meet the health, safety and environmental management needs of all places of work. 
Courses leading to NEBOSH qualifications attract around 50,000 candidates annually and are offered by over 600 course providers, with exams taken in over 110 countries around the world. In 2014, they were delighted to be awarded Britain's highest accolade for trade success, the Queen's Award for Enterprise, for our "outstanding achievement" in International Trade.
Their qualifications are recognised by the relevant professional membership bodies including the Institution of Occupational Safety and Health (IOSH) and the Chartered Institution of Water and Environmental Management (CIWEM).
NEBOSH examinations and assessments are set by its professionally qualified staff assisted by external examiners; most of whom are Chartered Safety and Health Practitioners or Chartered Environmentalists operating within industry, the public sector or in enforcement.
Their technical standards are overseen by a Qualification and Technical Council with representatives drawn from national institutions.
NEBOSH is an awarding body approved by Scottish Qualifications Authority (SQA) Accreditation, which has a UK-wide regulatory remit.
In addition, NEBOSH maintains Investors in People (IIP) status and is also an ISO 9001:2008 registered organisation.
IOSH is Europe's leading body for Health and Safety professionals. As an independent and not-for-profit organisation. IOSH aims to regulate and steer the profession, maintaining standards and providing impartial, authoritative guidance on health and safety issues.
IOSH are committed to creating a world of work which is safe, healthy and sustainable.

IOSH is not just the biggest health and safety membership organisation in the world, we're also the only Chartered body for health and safety professionals. 
And because IOSH is a world leader in health and safety training, every year over 160,000 people take IOSH courses.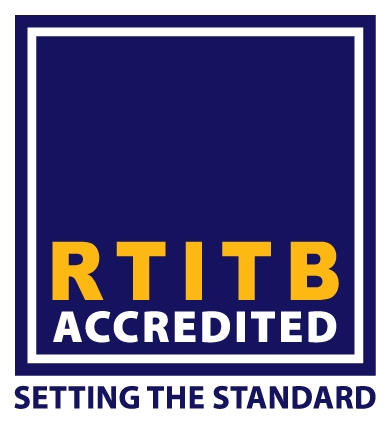 RTITB is the UK's leading independent and impartial training accreditation and approval organisation for the road transport industry. RTITB maintains a national register of lift truck and large foods Vehicles (LGV) instructors and LGV assessors and offers a wide range of consulting services. RTITB also operate the Master Driver Certificate of Competence for professional LGV drivers. 


LANTRA Awards supports both individuals and companies to achieve personal and business growth.
A nationally recognised Awarding Organisation, we have over 40 years' experience of developing quality training and qualifications.
Our products are designed to specifically meet the business and individual needs of those primarily working within the land-based and environmental sector.

Offering a diverse range of training and qualifications, all of our courses are developed with professional industry bodies and employers to ensure our training is of the highest quality.
Our portfolio offers opportunities for individuals from all ages and backgrounds and includes one-day training-only courses, integrated training and assessment and qualifications at various levels.
All of our courses are delivered via our nationwide network of expert providers, instructors and assessors, all of whom are quality assured to our high standards.


QQI (Quality and Qualifications Ireland) is a state agency established by the Quality Assurance and Qualifications (Education and Training) Act 2012 with a board appointed by the Minister for Education and Skills.
Our functions include those previously carried out by the Further Education and Training Awards Council (FETAC); the Higher Education and Training Awards Council (HETAC); the Irish Universities Quality Board (IUQB) and the National Qualifications Authority of Ireland (NQAI).
Qualifications, Standards, Awards, Recognition:
In the area of qualifications, we are responsible for maintaining the ten-level NFQ (National Framework of Qualifications). We are also an awarding body and set standards for awards we make in the NFQ. We validate education and training programmes and make extensive awards in the Further Education and Training sector including in the Education and Training Boards.
We also make awards in Higher Education mainly to learners in private providers. The universities and institutes of technology largely make their own awards. We also provide advice on recognition of foreign qualifications in Ireland and on the recognition of Irish qualifications abroad. As a new function of QQI, we will publish a directory of providers and awards in the NFQ.


Pre-hospital emergency care is any clinical care or intervention that an acutely ill or injured person receives from trained personnel in the Pre-Hospital environment. This immediate care can make a huge difference to someone's mortality or morbidity.

Emergency care can be given by someone within the community such as a GP, someone who has trained as a responder, or by registered practitioners.

The Pre-Hospital Emergency Care Council (PHECC) is an independent statutory body who set the standards for education and training for pre-hospital emergency care in Ireland. The Council publish clinical practice guidelines (CPGs) and recognise institutions to provide pre-hospital emergency care training and education. 

In addition to maintaining a statutory register of practitioners Council approve Pre-Hospital Emergency Care Service Providers to implement CPGs.